COLLABORATIVE
BUSINESS ADVICE
Strategic Advice and Operational Support for Management Teams
Please take a look at what we do and how your business can benefit.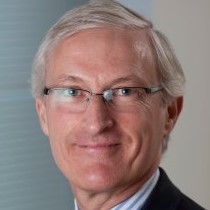 Who we are
An independent consultancy established by Tim Bentall to provide personal support to Managing Partners, Managing Directors and Senior Management Teams.
What we do
We provide strategic advice and operational support, working primarily with professional service firms and owner-managed businesses.
Everything we do boils down to helping our clients create a thriving, sustainable business – one that is robust and fit for the future with lasting profitability.
That either involves working with them on an ongoing basis or on projects to address strategic or operational priorities.
PROFESSIONAL SERVICE FIRMS
Our work covers the following key areas:
Strategic planning
Mergers and acquisitions
Financial performance
Practice management
Client relationship management
People development
OWNER-MANAGED BUSINESSES
We help our clients build strong, profitable businesses focusing on four key areas:
Strategy and Management
Marketing and Sales
People, Systems and Processes
Financial strength
Why our clients choose us
People often come to us when they have a problem or an opportunity – or sometimes both! Let's call them 'challenges'. Read more about the most common leadership challenges we experience.
Or they are simply looking for support with developing their business.
Or help with an urgent or important issue.
Typically highly trained and experienced in their own fields, our client Managing Partners/Directors have reached the stage where they recognise the value of having some outside support to help move their businesses forward.
But there's something else about our clients: they're focusing on the future, are open to making some changes and value Tim Bentall's 'dual perspective'.
Our dual perspective
Experience of advising
As a partner in a national firm of Chartered Accountants, Tim Bentall worked closely with partnerships, charities and companies across diverse sectors for many years, advising them on both strategic and operational issues.
Experience of implementing
But he's also led and managed a business himself, having been a Managing Partner for 10 years and successfully implemented a strategic plan that involved organic growth, then merger, whilst managing all day-to day matters.
Our approach
Focusing on the future
We focus on the future: the adjustments that will make a difference; the changes that will improve long term profitability; the actions required to implement those changes successfully; in fact, everything that 'makes the boat go faster'.
Flexible arrangements
We work flexibly: on specific projects or a longer-term basis; with individuals or management teams; on time-based or fixed fees, or a 'value' basis.
"I just wanted to say thanks for your input and help with the project. Your collaborative and consultative style meant that everybody stayed on track and we got a lot further down the track than certainly I expected"
"Tim has a proven ability to take an overview of business issues, tax, accounting, business efficiency and distil from the facts the key issues and then offer sound commercial advice for both individuals and business organizations. We appreciate the significant time, effort and care he puts in to building strong client relationships."
"I very much enjoyed working with Tim. He was sincere, honest and brought a huge amount of business clarity and common sense to our project – as well as that all important independent perspective. I have no doubt he would deliver both value and results to any business he got involved in."
"You have really helped me clarify my goals for my business and to refine my strategies for achieving these goals. I would not have achieved what I have achieved without your support."
"I find your impartiality, even temperament and great skills highly beneficial to me."